Voices Unscripted:
Conversations with Leaders in the Healing Arts
Welcome to the page where I do interviews, which I prefer to call conversations with people working in the healing arts. In general the people you'll find here will be healers, people who think outside the box, or pursue some kind of alternative path in life, writers, bloggers, aliens from outer space (if I can find them!) and LightWorkers of all description.
In short whoever I want to chat with!!
The conversations will be casual and informal. The intention is that by gaining insight into the unique direction these peoples' lives have taken, and the work they've done, we can all hope to benefit.
Enjoy the ride!
---
The uss chats to . . .


Rosemary Lowe
Rosemary is a Reiki Master and teacher. Her words about her own spiritual journey and the importance of practicing Reiki on a daily basis are quite insightful.
Rosemary's website is simplyreiki.ie
If you wish to make an appointment with her contact her here.
---
Ali Luke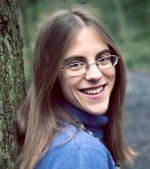 Ali is a writer, blogger writing coach and all round genuine gal. She speaks about life, her work and her book Lycopolis.
You can find Ali at Aliventures.
---